Today, the NSBORO Public Schools posted a Covid-19 Dashboard. It shares the number of active cases in Northborough and Southborough, and how many impacted students. The posting indicates that data will be updated each Thursday.
It lists only only one active case within the district schools, but a graph indicates there were two others within the past week. (Presumably, two have since been released.) All were associated with Algonquin, which is still in remote learning. (The data doesn't indicate whether the patient is a student or faculty/staff member.) Click the image below for more detail.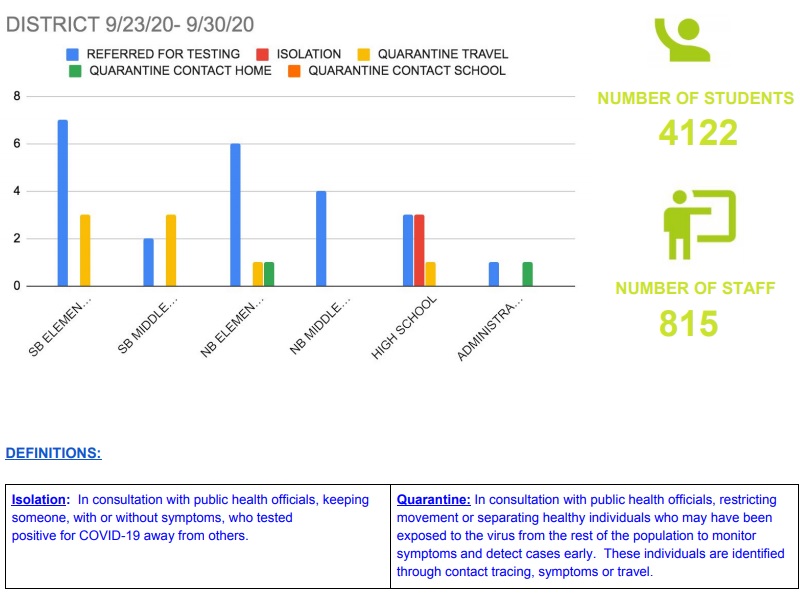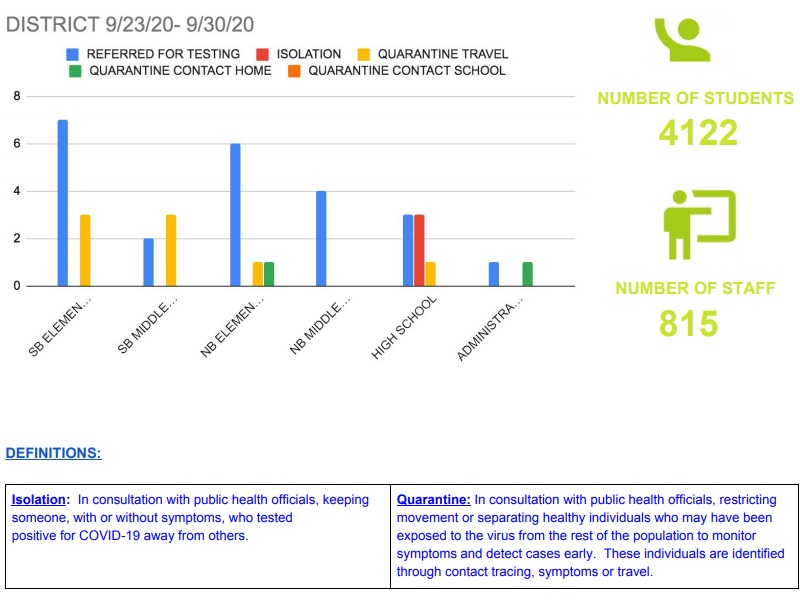 To view the district's full report, click here.
Still, it's not clear if the school-specific data is from before or after three more cases were confirmed in Southborough today, including two under the age of 20 years old. (The number of active cases in Southborough is now 10, not 7 as listed in the report.)
By my assessment, if the state judged Southborough based on today's figures we'd show up as a high risk/red community. But the state reports are based on tallies as of Wednesdays each week. So, it should take one more case between now and Wednesday to trigger that.
Regardless of our color coding, Southborough is currently experiencing the biggest outbreak since early May.
Below are my updated charts:
*Earlier this afternoon, I updated yesterday's post to add that two cases were confirmed this morning. Soon after, the Town's website was updated to add one more patient.