Today, the Town of Southborough updated its website. This weekend, six more cases of Covid-19 were confirmed. Patients cross a range of ages from under 20 to over 70.
If the state applied its metrics to the last 14 days as of today, we'd be designated red again.* (And we just made it back to yellow.)
Currently, only 7 cases are listed as active. That appears to mean that all cases confirmed prior to the 20th were released from isolation.
The updated data is below. (Click to enlarge)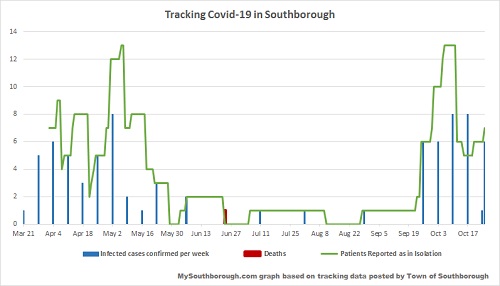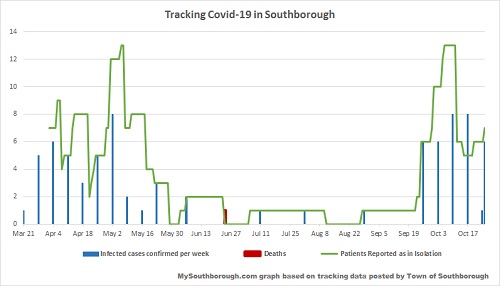 *It is possible that the state will still designate Southborough as yellow on the weekly report to be posted Wednesday evening. It depends on whether or not they capture the new cases in data through Saturday, October 24th.
Updated (10/25/20 5:20 pm): I mistakenly cited 7 new cases. There were seven active cases, six of them new.