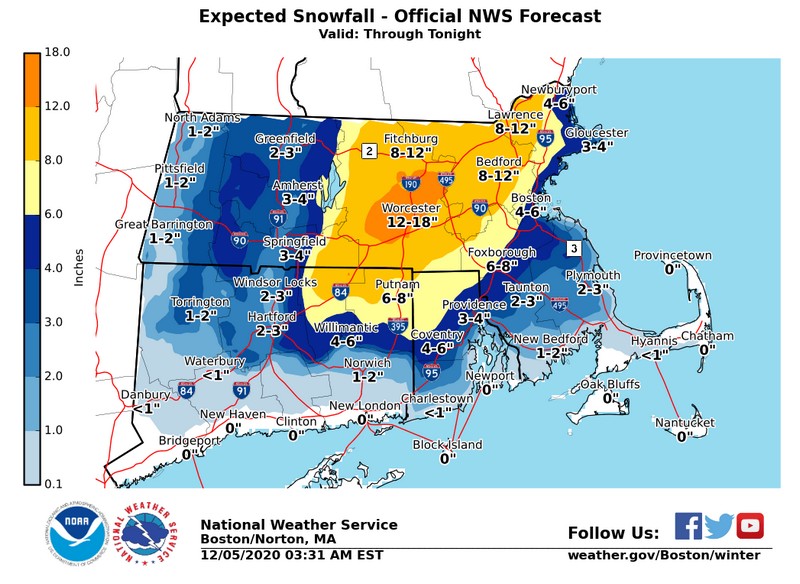 Today's winter storm is threatening to change from rain to snow at about 1:00 pm this afternoon in Southborough. As of early this morning, the National Weather Service is forecasting 8-12″ of snow in Southborough.
Southborough Emergency Management warned yesterday:
the snow will be wet and heavy increasing the potential for isolated power outages and poor driving conditions. There is also the potential for a band of 1″-3″ per hour snowfall rates but the NWS is not sure where this will set up yet.
Wind gust are forecast at 40-45 mph. Snowfall is likely to end by the middle of the night.
Below are more of NWS' forecast maps and the hourly chart: