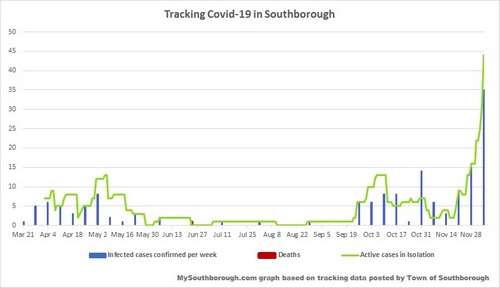 The Town's Covid-19 figures were updated yesterday morning. It was another spike of 13 confirmed cases. It brings the Town's total cases to 155. 50 were confirmed in the last two weeks. 35 of those were within the past 7 days. Currently, 44 cases are active with patients in isolation.
Below are more of my graphs looking at the data. It includes a look at the average number of cases confirmed daily over 14 days, and age demographics.
As I posted on Friday, Southborough is currently designated a high risk community. Expect the NSBORO school district to update its weekly dashboard this evening.