This Sunday, March 26th is a good one for music lovers. Three area musical groups will be holding concerts in Southborough and neighboring towns: The Interboro Community Band, Symphony Pro Musica, and Assabet Valley Mastersingers.
Here are your choices.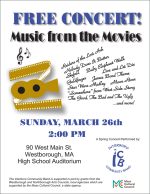 The Interboro Community Band will perform a free concert in Westborough at 2:00 pm. (No registration is required.) They will be featuring music from the movies. (Examples in the flyer include Raiders of the Lost Ark, Skyfall, Moon River, and West Side Story's "Somewhere".)
This band for adults and students was launched decades ago out of Algonquin as a Northborough-Southborough band. These days it welcomes area residents from the boroughs area. Westborough High School auditorium, 90 West Main St, Westborough: Free instrumental concert featuring music from the movies.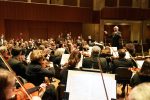 Symphony Pro Musica is celebrating its 40th season. The March concert, conducted by March Churchill, will feature Mahler 5. The concert:
marks the first time in nearly 25 years the orchestra has performed this monumental composition. Churchill states "Mahler's Fifth Symphony is one of the towering achievements of Mahler's unique genius. This broadly conceived five-movement work covers the entirety of human existence from the archly tragic opening funeral march to the heavenly Adagietto for harp and strings, a love letter to the composer's beloved wife Alma." Mahler struggled with the work and revised it numerous times,
feeling that its time was 50 years into the future.

As a lovely and much more innocent prelude to the symphony, the program opens with Mozart's Exsultate Jubilate with another captivating rising star of classical music, soprano Yeonjae Cho, who will charm and excite you with her exquisite vocal artfulness.
As usual, attendees can join them 45 minutes before the concert begins for a pre-concert talk.
The concert is 3:30 pm in Southborough, at St. Mark's School, Putnam Family Arts Center, Class of '45 Hall. (Click here for a map.)
Students are always able to attend SPM concerts at no charge. Adult tickets are $25/general admission and $20/senior. (Group rates are also available – call 978-562-0939, or email spmoffice@symphonypromusica.org.) To reserve tickets, click here.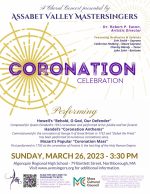 Assabet Valley Mastersingers' spring concert "Coronation Celebration" will take place 3:30 pm at at Algonquin Regional High School (79 Bartlett Street, Northborough).
The large chorus, with soloists and backed by an orchestra, will perform "Behold, O God, Our Defender" by Herbert Howells. The piece was "composed for Queen Elizabeth's 1953 coronation and performed at her Jubilee and her funeral". They will also perform "Coronation Anthems" by G.F. Handel, and "Coronation Mass" by W.A. Mozart.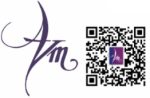 Tickets are $20 per student/senior and $25 for general admission
Click here for tickets and more details, or use the QR code.