On Saturday, voters who stuck around long enough to hear the last few Citizen Petition Articles informed Select Board members that they weren't happy with plans for regionalizing emergency communications.
Two separate Articles were presented with distinct differences. While support for the first was stronger than the second, the majority of voters in the hall supported both.
As I've previously covered, the Select Board signed an agreement to pursue forming a Regional Emergency Communications Center to handle 911 calls. The center would be sited in Westborough on a former EPA Superfund site.
In the fall, as the Select Board began seriously pursuing an agreement with nearby towns, it began to hear an outcry from Public Safety Dispatchers and their supporters, including members of the Southborough Police Department.
As details of the negotiated deal became known, the number of public opponents grew to include some that didn't necessarily oppose researching the general concept.
Below I'll recap the Article discussions. But first, it's worth noting, both Articles were non-binding advice from Town Meeting. In addition, of the four members that voted for the IMA (Inter-Municipal Agreement), two will be replaced in the upcoming Town election. (Chelsea Malinowski and Lisa Braccio aren't running for re-election.)
That means that the election may have a bigger impact on the course the Town takes than the voters at Trottier last Saturday. (Of course, the TM votes could influence what positions candidates take and how the rest of the Town views the agreement.)
Now here are my recaps of the Article discussions:
Article 37 – Withdrawing from the MetroWest RECC IMA
This petition was brought forward by former Select Board member Bonnie Phaneuf and presented by former Advisory Committee member John Butler. Butler explained that when Phaneuf publicly raised concerns about the IMA that aligned with some of his concerns, he reached out to her.
Butler told voters that unlike the following Article, they could support this Article to oppose this specific agreement while still supporting the possibility of regionalizing dispatch in the future. In a measured tone, he sought to use Town Meeting voters to persuade the board to walk away from the "fatally flawed" agreement before the June 1st deadline.
Butler highlighted their two main concerns — the site and the stripping of Town Meeting's ability to control the budget.
Phaneuf had researched issues about her safety concerns over the location at Hocomonco Pond in Westborough, where runoff had collected from a factory that used creosote. The board previously discussed the EPA's and MassDEP's signoff that the site was safe for these purposes, and that legal agreements would indemnify the Town against potential suits. On Saturday, Butler argued that it is a terrible idea to put employees there.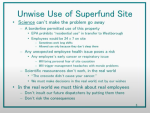 He stressed that scientific assurances wouldn't eliminate workers' anxiety. All it would take was one employee's "anomalous" health issue (like cancer) for people to worry it was tied to the workplace. "Why should Southborough buy into the potential management risks associated with that?"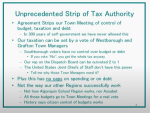 Butler also highlighted that under the IMA, the administrative board would have "unprecedented" authority to strip Town Meeting of its ability to control taxation. The three board members, (Westborough and Grafton's Town Managers and a Southborough Select Board member) would vote on a budget.
Southborough would be assessed a fee to be covered by Town taxes with no ability for Town Meeting to reject and "no caps on spending or on debt". He argued that would lead to overspending. Later, Select Board member Sam Stivers clarified that while Butler was right about spending increases, there is a check on borrowing. Any of the Town's Select Boards have veto power over incurring debt.
In defense of the IMA, Select Board member Lisa Braccio said that the Town was pursuing a RECC to address public safety issues and the agreement was "pretty standard" for RECCs across the state.
As "kind of an environmental nerd", Sherri Widdis opposed using the site. As Westborough's former Conservation Director (now at the Executive Office of Energy and Environmental Affairs), she witnessed Hocomonco Pond reuse committee's struggles. She said the site is being pushed by Westborough because they need to find a use for it. She described the kinds testing that would be required in perpetuity. "This site is never not going to have contaminants."
When the hall cast its votes on this Article, there were plenty in favor and almost no one opposed.
Regionalizing Dispatch Pros and Cons
A lot of the discussion and debate under Article 37 focused on the generic pros and cons of regionalization. Since that really relates more to Article 38, I'm combining those highlights.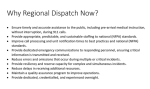 On behalf of the public safety chiefs, Chief Steven Achilles presented their reasons for pursuing regionalization. It included "timely and accurate" public assistance and reducing delays and "errors and omissions. . . during multiple or critical incidents".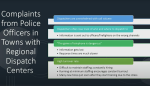 Southborough Sgt Heath Widdis, co-sponsor of Article 38, claimed that under regionalization the dispatch times are slower and less accurate.
That was a concern that Peter Phaneuf, a former Foxborough firefighter may have been alluding to when he spoke in favor of the Article. He raised concern that Town officials visited the Foxborough dispatch center but didn't speak to the firefighters and police officers in the towns it serves to find out about the other side of the coin. (He said he knew their views but didn't specify them.)
Vice Chair Chelsea Malinowski (liaison on the project) explained her motivation based on the Town's current staffing model of dispatcher on shift at a time. She described an example scenario of a parent who doesn't know CPR calling 911 for a child that's not breathing:
How are they supposed to give me instructions and also tell the duty crew where to go, what's going on, and they can't multi-task like that. I'm getting put on hold while they're dispatching that ambulance to see me. Seconds matter in this profession.
She followed that we pay our chiefs to run our public safety operations. When they tell us there is a problem, we need to listen to their recommendation.
That was an opinion clearly not shared by Sgt. Widdis. He scornfully said the chiefs' might have been public safety experts once but in their current roles, their expertise is "administrative tasks". His comments from the floor and the stage were passionate rebukes of the Town's motivations, the chief's and board's handling of it, and the projected impacts on his colleagues and the community.
Sgt. Widdis claimed the chiefs were simply looking to reduce budgets and reduce their personal workloads responsibilities by outsourcing the dispatch staff. Later he stressed that the chiefs don't have their finger on the pulse of the needs of the community and instead pursued "a quick easy fix".
One of the biggest concerns voiced by Sgt. Widdis' and Dispatch Union head Kyle DeVincent is dispatchers losing their current jobs and the seniority they have accrued. But Widdis also spoke about the importance to officers out on the job alone that their connection in dispatch is paying attention.
That was echoed by John Thorburn who served in Weston's Fire Dept for 42 years before working in Southborough's dispatch for 11 years post retirement. He said that when officers told him they were approaching a car, he'd listen for gunshots.
Thorburn opposed regionalization but said he knew the fire chief's complaints were legitimate. He said fixing the problem is easy, but it requires spending money.
He advocated for biting the bullet and spending the money to have two dispatchers on shift and a dedicated supervisor.
That is the same model the Select Board discussed in prior meetings to demonstrate why the alternative to regionalization is cost prohibitive. (Click here for the cost projections discussed at their March 7th meeting.) The cost was the answer members gave Bonnie Phaneuf as to why they are pursuing an agreement for a center years down the road as the solution to a serious liability that exists today.
Earlier on Saturday, she held the budgets for police and fire departments to ask about staffing. She was told that neither included any increased hours or personnel for the coming year.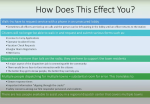 Sgt. Widdis highlighted that about 20 people walk into the building for assistance/requests per week. While the Select Board and chiefs have been talking about not letting the building go dark, he was openly skeptical since no details have been shared. The presentation and comments also described a few incidents when dispatchers presence was critical in providing aid to officers or the public.
As a retiree who spent his entire career in public safety communications (including 20 years on the 911 commission), Blair Sutherland shared his perspective. He said he's seen "extraordinarily successful centers for communities that do it the right way". He believed the IMA addressed many of the challenges for regional RECCs. He's been through many public hearings and they are often "peppered with emotion". He followed that change is difficult and dispatchers need support, but regionalization offers more opportunities for better training and a more professional environment.
Sutherland also noted that the state is beginning to shut down opportunities for small regional centers and instead building larger centers, like one they are looking at Milford. He said that there would be even less local control as "a small fish in a very large pond".
The wording of Article 38 called for telling the Select Board to "cease and desist" all efforts at regionalizing unless otherwise directed by Town Meeting.
That went too far for Al Hamilton. He said he wasn't sure regionalization makes sense but the board should have the authority to research possibilities.
Although this Article passed, there were also a number of No votes. (Enough for the Moderator to repeat the vote for a second look.)
Updated (3/29/23 9:41 am): Although, they didn't all stay through the whole night, 250 voters showed up for the second session.