Please join me in welcoming My Southborough sponsor, Fit Studio28, a new fitness studio founded by two Southborough residents. Fit Studio28 will host a cocktail reception on Saturday and open for classes on Sunday. Keep reading to find out more. For information on how to become a My Southborough sponsor yourself, click here.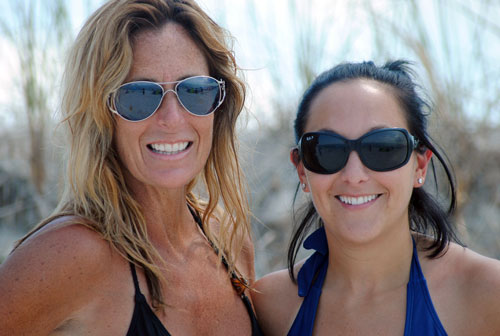 Southborough residents Cindy Evangelous and Leah Ammon are about to launch Metrowest's newest fitness studio. Located in Westborough in the village Plaza at 122 Turnpike Road (next to The Little Gym and Mamas 'n' Divas), Fit Studio28's approach is designed to get you results.
Evangelous and Ammon say their focus is on cross training. The studio will offer 28 types of fitness classes within a calendar year, ranging from spinning to yoga and Pilates to the Insanity and Stride programs by Shaun T.
For Ammon, fitness became a passion after her two children were born. Since then she has run two marathons and multiple half-marathons. Evangelous has over 24 years experience in the fitness industry with numerous certifications. She also has a gold medal in competitive aerobics.
Fit Studio28 will hold a Cocktail Viewing Party on Saturday, September 17 from 3:00 to 6:00 pm. Evangelous and Ammon invite you to stop by and check out the studio. Classes start on Sunday.
You can view a schedule of classes and sign up online on their website (www.fitstudio28.com). Classes are offered throughout the day. You can pay by the class ($15) or sign up for multi-class packages. The first 50 customers who sign up for a monthly membership get a special discount.
Stop by Fit Studio28 on Saturday to learn more. You can also follow their updates on Facebook.