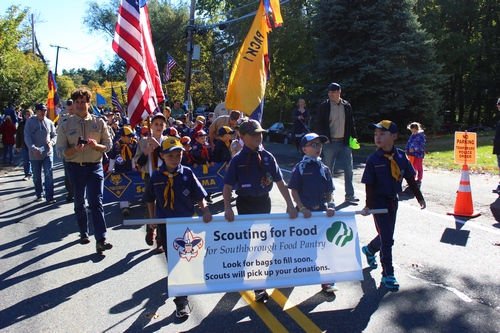 Monday morning was a chilly one for Heritage Day, but with beautiful clear sunny skies. (A welcome change from Sunday.)
Unfortunately, I was first shackled to a fundraising table, then to my kids. So I didn't get many photos this year, and only a few contributions. But it's enough to share a glimpse of the day's activities. (Click thumbnails to enlarge.)
Southborough Wicked Local sent a professional photographer. You can check out those pics by clicking on the image below: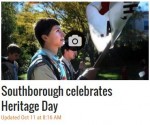 Metrowest Daily News also sent a reporter to interview people on the field. You can read their coverage of the day's festivities here.
Southborough Access Media was there, too. But their video is yet to be posted. Stay tuned for that.