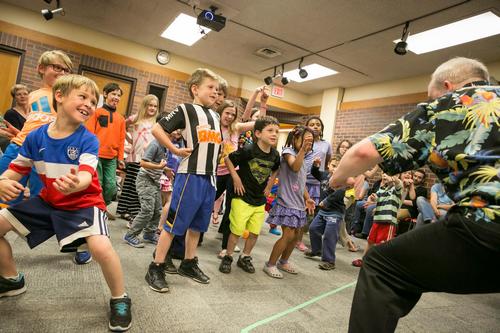 Fay School is bringing Jungle Jim back to its popular Saturdays at Fay series on March 9th. The free programs are children 6 and under along with their parents. This event's theme is Superhero Training.
As usual, pre-registration is required due to limited space.
I had a chance to watch the entertainer in action at the Southborough Library a few years ago. His "training" antics had the kids in hoots. I included a couple of shots of the fun below along with a couple from Facebook.
Click thumbnails below to enlarge
Here are the details for the upcoming event:
Saturdays at Fay: Jungle Jim's Superhero Training
Saturday, March 9 from 10:00 – 11:00 am
Join Jungle Jim and learn what it takes to be a true superhero! During the program, the audience will be transformed into traditional superheroes, and it will conclude with a discussion about the heroes in our daily lives. Jungle Jim has been entertaining families and children in New England for over a decade and his performances are high-energy and a whole lot of fun! This event is free to attend but registration is required. Visit www.fayschool.org/saturdays for more information and to register.