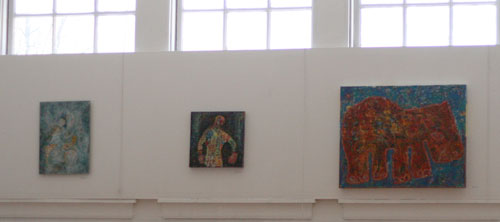 The Southborough Arts Center is looking for more Southborough artists to participate in this year's Open Studio Day on Saturday, May 2.
Open Studio Day is an opportunity for artists in town to open their home studios to residents for browsing and shopping. Artists who don't have a studio to open can set up at the Arts Center. Space permitting, artists from surrounding towns can also participate at the Arts Center.
"The idea is to try to uncover our community of artists and connect them with the residents in town," Art Center Director Emily van Nort said. All types of art and crafts are welcomed.
If you're an artist who is  interested in participating, contact the Arts Center at 508-481-9351. A $25 donation is suggested to help cover advertising costs.
And for those of you non-artists, don't forget to save the date. Open Studio Day takes place on May 2 from 10:00 am to 4:00 pm. Maps will be available at the Arts Center.