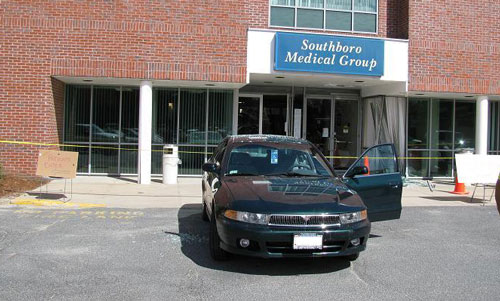 Here's one you don't see everyday.
A car accidentally backed into the child care center at Southboro Medical yesterday morning. Thankfully no one was in the center at the time, and no one, including the driver, was injured. A couple of the plate glass windows at the front of the building were broken, but there was no structural damage.
You can see more pictures on the fire department website.