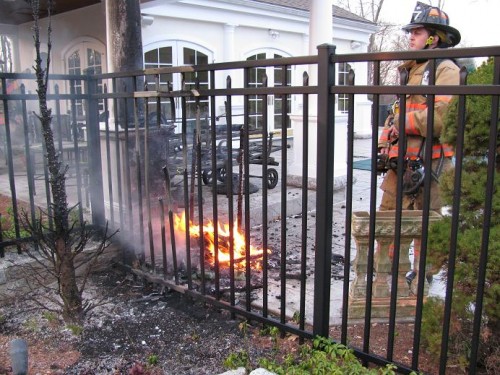 Passing along a couple of items from the Fire Department website:
Accident closes Framingham Road
A 19 year-old Marlborough man was injured when his car rolled over and crashed into a utility pole on Framingham Road on at 10:55 PM on April 17. The crash occurred near Maplecrest Drive.
Arriving rescue personnel found the driver trapped in the car, and live electric wires hovering over the car.  The driver was extricated and transported to the U-Mass Memorial University Campus with serious injuries.
Framingham Road was closed for a considerable amount of time while police investigated the crash and utility crews installed a new pole.
Pool house fire on Old Harry Road
Firefighters and police officers responded to a report of a fire at a pool house on Old Harry Road shortly after 7:00 PM on April 19. The fire, reported by a neighbor, was extinguished in a few minutes. Damage was limited to a structural column. No injuries were reported.
The cause of the fire is under investigation by members of the Southborough Fire Department.
You can view more photos of the fire on the Fire Department website.