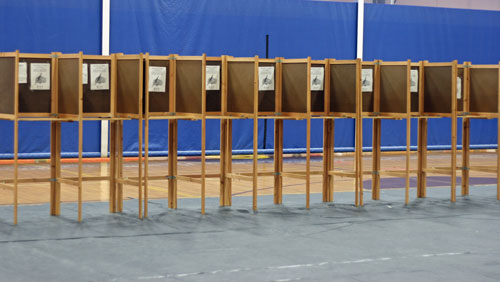 Only 397 Southborough residents showed up to vote in Monday's town election. That's a 6% turnout. Ouch.
It should come as no surprise that all the unopposed incumbents won their races. In the contested race for the two Southborough seats on the regional school committee, Susan Dargan and Kathleen Harragan won with 694 and 760 votes, respectively. The third candidate, David Rueger got 577 votes.
Wondering how the regional school committee candidates got more votes than there were voters? That's because — for reasons that are entirely unclear to me — Northborough voters also get a say in who wins the Southborough seats, and vice versa. Looking at Southborough voters only, Dargan and Harragan each got 279 votes while Rueger got 136.
Southborough Precinct 3 was the best represented ('best' being a relative term) with 7% (145) of their voters turning out, followed by Precinct 1 wtih 6% (142), and Precinct 2 with 5% (110).
You can view the complete results in PDF form here.