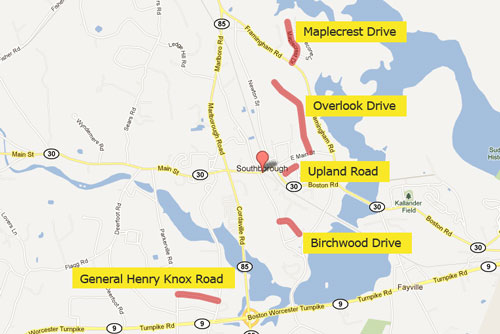 Southborough police say they have no leads in a rash of vehicle break-ins this month and urge residents to take steps to protect their personal property.
According to logs posted on the Southborough Police Department Facebook page, five vehicles were broken into over the past week. There were three vehicle break-ins and one attempted break-in earlier in the month. In each incident, police say the vehicles were unlocked and parked at residences.
On Friday, a purse was stolen from a car on Maplecrest Drive. On Monday two break-ins were reported on General Henry Knox Road. Items stolen included car keys and an iPad. Another two break-ins were reported on Tuesday, both on Birchwood Drive.
Police say they have increased patrols in the affected areas, but they urge residents to remove valuable items from their cars and to lock car doors. Please report any suspicious activity in your neighborhood to police at 508-485-2121.