This is the latest in an ongoing guest series brought to you by Southborough's Culinary Underground. This week Chef Suzanne offers a tasty – and easy – alternative to canned soup.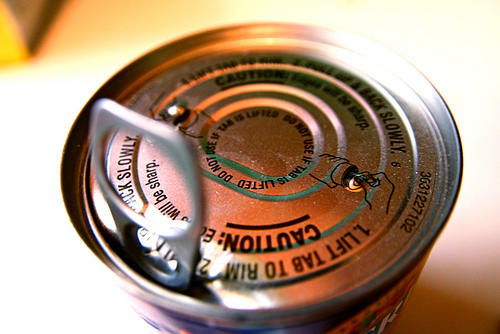 OK, I have an admission (well, I have a lot of them but one at a time!). Here at Culinary Underground, we're all bone-fide soup snobs and I am their leader. Soups built on homemade stocks have no rivals and they should form a large part of any home cook's recipe box.
It's truly sad to realize how many people only know soup from a can. Step away from the can opener, I say! Canned soups are high in fat, sodium, MSG; they're often taste-free (unless you like the tang of metal). Sure, there are "healthy" versions, but the list of ingredients is still pretty long and unpronounceable. In a word: yuck.
And with that said, I have another admission: shortcuts are okay. I always keep in mind the plight of every home cook: busy schedules, lack of skills, and simple disinterest. So, I believe there are acceptable shortcuts when preparing homemade soup, like using a good-quality store bought stock. Commercial stock is pretty flavorful, inexpensive, and a true time saver. Even water is a better choice, and many soups can be made with filtered or spring water.
Fall in New England truly marks the beginning of soup season (heck, snow before Halloween may indicate soup all year!). We soup snobs believe soup makes the perfect lunch or the main-event at dinner. A big pot of soup that feeds many is easier than it looks, and soup usually tastes better the second or even third day.
No matter what kind of soup you prefer (puree of vegetable, chowder, meatball, etc.) there are soup fundamentals that are easy to master. Begin with a sauté of aromatics (carrot, onion, and celery are a classic trio). Add some other veggies, a protein (like chicken or beans), or a grain or pasta. Now add some stock (homemade chicken is the most popular), and seasoning. Add heat and some time and that is it!
Soup doesn't have to have 20 ingredients or hours to make or include an herb you can't pronounce. It just has to be homemade.
Here's a recipe to get you started and it uses up that leftover cans of pumpkin puree from Thanksgiving.
Pumpkin Shrimp Bisque with Sage Sprinkle
(4 servings)
2 Tablespoons olive oil
1 onion, coarsely chopped
1 carrot, coarsely chopped
2 stalks celery, coarsely chopped
4 Cups chicken or veggie stock
1/2 Cup dry white wine
2 Cups canned pumpkin puree
1/2 Cup heavy cream
1 pinch cayenne pepper
1 Tablespoon lemon juice
Salt and pepper to taste
1/4 Cup fresh sage, finely chopped
2 large garlic cloves, finely chopped
Zest of ½ lemon, finely chopped
1 pound medium cooked shrimp, shelled
In a large stockpot, sauté onion, carrot, and celery in oil until translucent, about 5 minutes.
Add the stock and wine. Raise the heat to a boil, then lower heat and simmer, uncovered, for 5 minutes.
Stir in the pumpkin puree, heavy cream, and cayenne and simmer on low heat for 10 minutes. Add the lemon juice and season with salt and pepper.
While the soup heats, mix the fresh sage, garlic, and lemon in a bowl.
To serve: ladle the soup into heated bowls. Top each serving with a couple of shrimp, sprinkle with the sage mixture, and serve.
[Love soup? Check out Culinary Underground's Soup Friday. You get soup and a roll for just $4.75. The soup variety changes weekly, but you can check their website to see what they're serving up each week. They open at 11:30 am and serve until 2:30 pm, or until the soup is gone. Culinary Underground is located at 21 Turnpike Road (Route 9 West).]