My Southborough reader Sue was at the Transfer Station a couple of weeks ago and found a Christmas ornament lying on the ground near the tree disposal area. She picked it up and brought it home for safe-keeping and has been trying to track down its owner. No doubt whoever lost it would love to have it back.
Can you help? If you recognize the family in the photo above, drop me a line at mysouthborough@gmail.com and I'll pass you along to Sue. Here's another view of the ornament.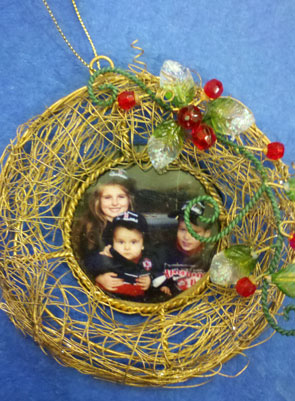 Update 6:15 pm: Several of you correctly identified the kids in the photo, and the family has been in touch, so the ornament will soon be back where it belongs. I love happy endings!