You live in Massachusetts. You have to expect some winter storms. My kids have been looking forward to the first real snowfall of the season.
So, with the major impact forecasted for Sunday (where school and work isn't impacted for most), I say "Let it snow".
Stock up on hot cocoa. If you have a working fireplace, bring in some logs. Prepare to enjoy the day.
(If my husband is reading this, he's sure to be thinking, "Are you planning on clearing the driveway?" Of course not, that's why I don't mind it!)
The forecast from National Weather Service today doesn't seem too dire for this storm:
The seasons first widespread plow-able snowfall will occur late Saturday into Sunday morning. Still some uncertainty on exact snowfall totals as sleet and freezing rain will likely mix in toward the end of the event. Nonetheless expect difficult travel conditions from late Saturday into Sunday morning.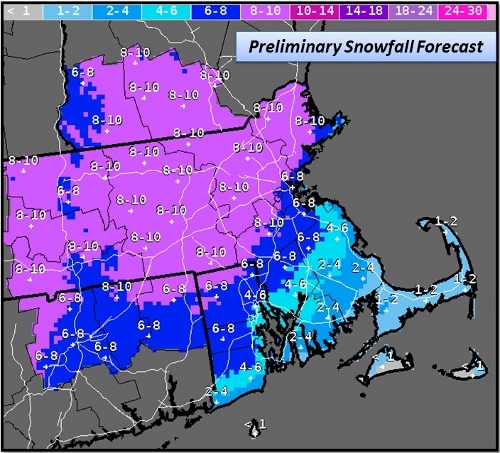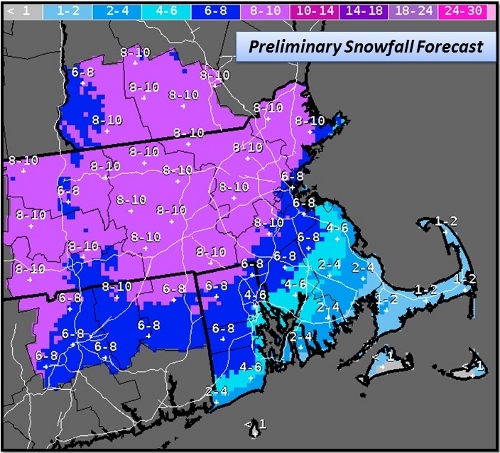 Of course, you never know what may develop.
So, I will keep an open comment thread through the weekend and check in occasionally. If you hear/see something worth sharing, post a comment. (Or tweet @mysouthborough.) And if I here any major developments, I'll add them to the comments.
For those of you worried about how this impacts your Christmas shopping – avoid the malls on Saturday. (They're sure to be a zoo.)
Check out the Shop Local Guide and find shopping in your own backyard. Some studios that are closed most weekends have open houses in December on the weekends. And some businesses are offering discounts to My Southborough readers. So take advantage of these opportunities by clicking here.