Local art center Bigelow Center for the Arts will be displaying their student's work at the Southborough Public Library starting this Saturday, May 17th.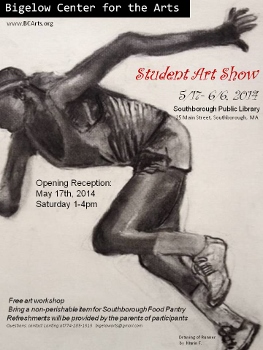 To kick off the exhibit, they are inviting the public to a reception with a free art workshop from 1:00 – 400 pm. The workshop is appropriate for children of all ages.
There will also be refreshments to enjoy while you view students' work.
For more information on Bigelow Center for the Arts, visit their website.