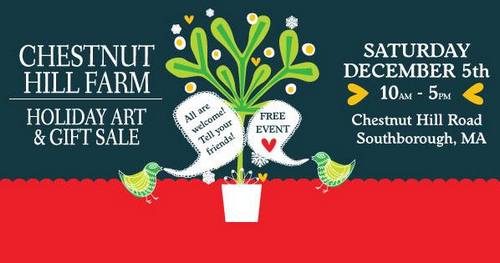 Looking for unique, creative gifts for the people on your list this year? Look no further than Chestnut Hill Farm.
On Saturday they'll host their annual Holiday Art & Gift Sale from 10:00 am to 5:00 pm at 10 Chestnut Hill Road.
The sale will feature local artisans and craftspeople offering all sorts of gifts from prints and cards to jewelry to delicious chocolate and more.
Check out the flyer for more details and a list of those who will be participating this year. You'll find some familiar names on the list.
This year, they'll also be holding a raffle for Worcester Recovery High School.