Last week, I posted about the Southborough Recreation camps available next week. Today, I'm focusing on offerings for August 7 – August 11.
As of this morning, there were three openings left for the Kangaroo Field Hockey Clinic. (Online Reg is unavailable – which means to snag one of those spots, you need to contact Southborough Rec ASAP at 508-229-4452.) The clinic is only for girls entering grades 6-12 and runs 9:30 am – 4:00 pm at 9-11 Field.
Also that week, both boys and girls are invited to have fun with STEM (Science, Technology, Engineering, and Math):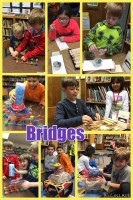 Architect STEAM Academy (STEM class) (ages 8-12)
1:00 – 4:00 pm @ STEM Beginnings in Westborough
Children are natural-born builders! This class will open the children's eyes to the wonderful world of Architecture and building design. They will combine creativity and innovation, as they design, plan, and build a structure on their own, while using basic principles in Science, Technology, Engineering & Math.
It will be a fun 5-day camp that aims to develop creativity, problem solving, critical thinking, communications, self-direction, initiative, and collaboration. All materials and supplies are provided by STEM Beginning. Email newsletters will be sent out to parents describing STEM challenges done in class as well as recommended STEM at home activities. All STEM Beginnings instructors are certified teachers and/or have STEM degrees or backgrounds. (fee $195)

It's the last week you can take advantage of the Town's morning Recreation Summer Camps at Finn and Woodward. The final week's theme is Barnyard Fun:
This week will be full of animal interactions as well as animal theme activities, games, and crafts! There will be a visit from Animal Craze Traveling Farm where you can pet your favorite animals up close.

We will end the week with pony rides and learn how to groom and decorate a pony!
Woodward campers will also enjoy a swim session at St. Mark's Pool (fee $160)
If your kids enjoy being CITs at the morning camp – as of this morning, there appeared to be a handful of openings left that final week. But online registration for that is not available. So, you'd have to contact the Rec Department for details (508-229-4452).
Other Rec camp and class options still open for registration for the week of July 31st (and others) are:
It's too late to sign up for the horseback riding and animal farming camps at Willow Brook Farm that week. But there are still openings for the following week:
(If you need to put kids in a full-day camp- or want the flexibility of scheduling by individual days – don't forget to check out Extended Day Camp.)