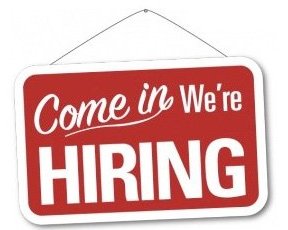 I received another request to post a job available in Southborough. In running the post, I checked up again on school job listings. Not surprisingly this time of year, there were new opportunities since my last post..
(If you'd like to share your company's job openings in future weeks, email mysouthborough@gmail.com.)
Harvard Depository
Operations Specialist (full time, long-term temp)
The Harvard Depository is a storage facility housing library collections and records, located approximately 30 miles west of Boston. Founded by the Harvard University Library, the Depository provides storage for the Harvard Libraries.

We are currently recruiting for a full time Operations Specialist (through the end of June 2019) and are seeking local candidates with a high school diploma or equivalent, and 2-3 years' relevant work experience in a production environment. To learn more or to apply click here.
Northborough-Southborough Public Schools
This month, the school district posted more job openings for Southborough schools and Algonquin:
Career Resource Coordinator, Grades 9-12, Guidance Office Support, Algonquin Regional High School, (click here for details)
Special Education Aide, Grades PreK-1, Southborough, (click here for details)
Special Education Aide, Grades 4-5, Southborough, (click here for details)
Special Education Aide, Grades 6-8 (2), Southborough, (click here for details)
Special Education Aide, Grades 9-12 (4), Southborough, (click here for details)