Two Southborough organizations got recent press coverage for covid-related news. And one family's story got new national attention with a special thank you. I'm rounding up the stories to share.
Massachusetts Dental Society handed out PPEs to local dentists: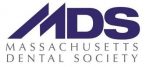 WHDH (7 News) reported that MDS would be giving out PPEs last Friday to local dentists in preparation for reopening. The handouts took place at their headquarters on Willow Street:
The Massachusetts Dental Society will be distributing 850 packages of personal protective equipment to dentists at no cost in Southborough on Friday.

The Massachusetts Emergency Management Agency has allocated a limited supply of PPE for MDS members as dental practices begin to prepare to reopen.

Each dentist will receive N95 masks, face shields, bootie covers, bouffant caps, and sanitizing products, including Lysol disinfecting spray, hand sanitizer, liquid hand soap and Oxivir wipes
For the full story and video, click here.
WBZ Radio reporter Kevin James Coleman tweeted photos and a brief interview from the scene. He referred to dentists lined up in cars to receive the PPEs. MDS President Dr. Janis Moriarty explained that members previously donated PPEs to "the frontlines". Now, as they prepare to reopen, MEMA was able to supply them some PPEs for members. (If you can't view tweets below, click here):
I heard from Dr. Janis Moriarty who is the president of the dental society – @wbznewsradio pic.twitter.com/7d5GvZr3WP

— Kevin James Coleman (@KevinColemanWBZ) May 8, 2020
Southborough insurance company refunds $90K to bars and restaurants from liquor policies – Worcester Business Journal:
Southborough-based Hospitality Insurance Group has processed nearly $90,000 worth of refunds for liquor liability policyholders whose policies expired between March 16 and May 4, the company announced in a press release last month. (read more)
A press release furthered:
A second round of COVID-19 refund credits will occur after the reopen dates are determined in each state that the company provides coverage. At that time, Hospitality will process credits for the number of days closed and apply that to the outstanding balance due on the policy. If the policy was paid in full, a refund check will go to the insured or finance company that provided payment. If applying the credit results in an overpayment, the insured or finance company will be mailed a refund check.
The website also explains client options for invoice extensions and non-pay cancellations.
Wickman Family makes national spotlight
I previously shared a Boston 25 News story featuring a family of four nurses, all treating covid-19 patients at Brigham and Women's Hospital. Since then, the family's story caught the attention of the Today Show.
On Mothers Day, the NBC morning program highlighted the family as part of its Thank A Nurse series.
The family was featured in a seven minute segment with interviews, capped by special recognition with a Southborough first responders "parade" and special thank you gifts:
As we continue to celebrate National Nurses Week with our Thank a Nurse TODAY series, a family of nurses on the front lines of the coronavirus pandemic at Brigham and Women's Hospital in Boston gets a sweet surprise for Mother's Day – including a live parade and special gifts! NBC's Morgan Radford is on the scene.
You can view the video here. You can also read about it on Boston.com and the Community Advocate.