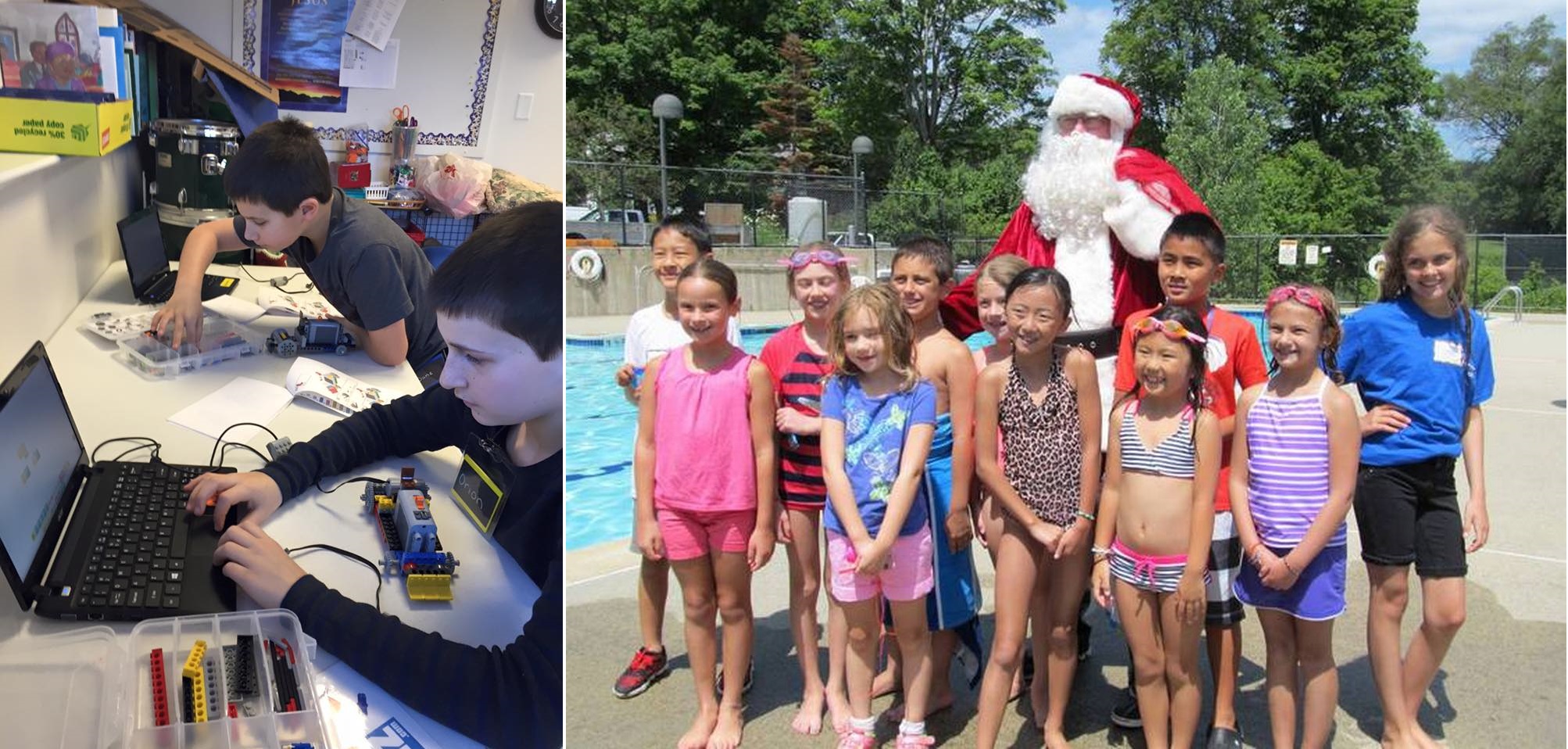 If you are still deciding when and where to book a week or two of camp for your kids, there are still plenty of options. Last week, I posted about Southborough Recreation camps available next week. Today, I'm focusing on offerings for July 24-28.
If your kids are into robotics (or legos) it's a good week for camp.
Rec is bringing in Bricks 4 Kidz to run half day Robotics camps for two age groups. Both take place in the South Union Building from 9:00 am – noon:
Blast off – Junior Robotics Workshop (ages 6-9)
This morning STEAM workshop offers dynamic hands-on learning and fun! Build cool NASA and Star WarsTM- themed models, like a lunar rover and a space battle with LEGO® Bricks and motors, and bring them to life with user-friendly, WeDo computer software! We provide the materials and guidance. Just bring your imagination and a nutfree snack/beverage. Includes a daily take-home project. (fee $200)
Blast off –Robotics (ages 9-13)
Robotics is the future for our children and what better way to prepare them for the future than with our EV3 robotics summer workshop. This hands on workshop offers LEGO® Technic robot builds your child may have built in our after school classes this past year, however the programming capacity of each model is only briefly touched upon during these classes. Join this workshop and spend an entire [morning] honing your skills with each daily model. (fee $200)
If you're looking for the traditional morning Recreation Summer Camps at Finn and Woodward, the week of the 24th will be a festive one:
The theme is "Festival of Holidays" with activities celebrating holidays from Halloween to Valentine's Day to Easter.
For the Woodward campers, there's an extra bonus – a trip to Hopkinton State Park for kayaking and canoeing. They'll also have a swim session at St. Mark's Pool and enjoy an activity on Fay School campus. (fee $160)
(If you need someone to watch the kids for the full days – or want the flexibility of scheduling by the day – you should check out my post on Extended Day Camp.)
Other Rec camp and class options still open for registration for the week of July 24th (and others) are: